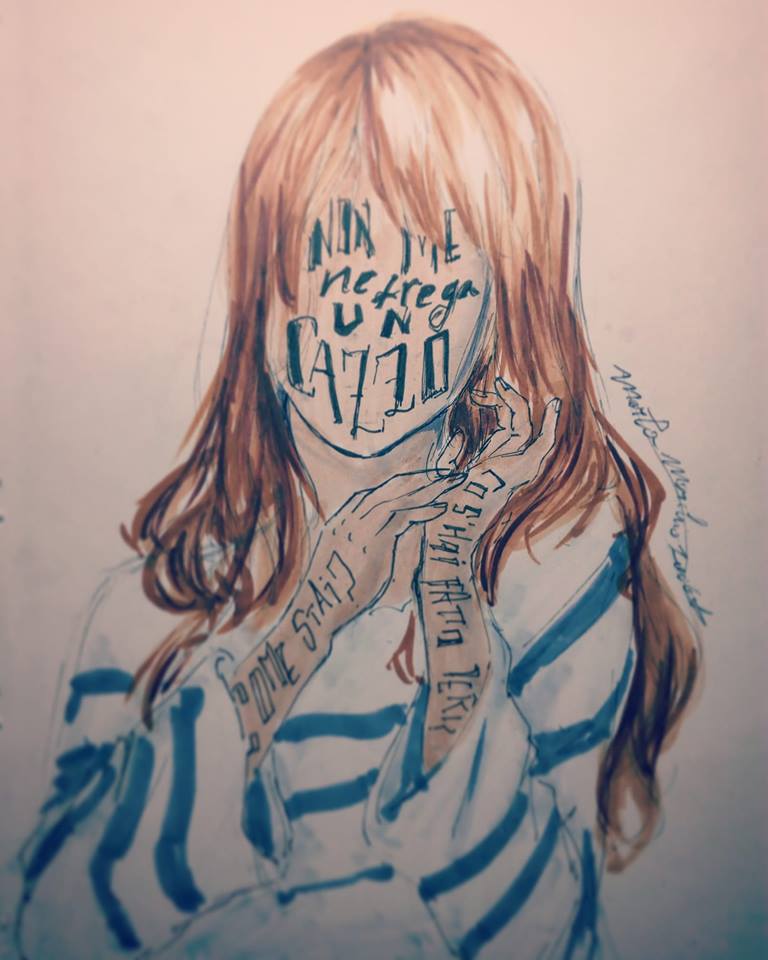 [Eng]
(Copic and Multiliners on paper)
On the arms: (Left) "How are you?"; (Right) "What did you do yesterday?"
On the face: "I don't give a fuck"
These sentences are freely interpretable. Maybe you listen and don't really care about what you hear, or maybe you're interested, but you don't want to show it.
"I'm not responsible of what my face does when you talk"
[Ita]
(Copic e Multiliner su carta)
Sulle braccia: (Sinistra) "Come stai?"; (Destra) "Cos'hai fatto ieri?"
Sul viso: "Non me ne frega un cazzo"
Queste frasi sono liberamente interpretabili. Forse ascolti e non dai davvero importanza a quello che senti, o forse ti interessa ma non vuoi mostrarlo.
"Non mi prendo la responsabilità di quello che la mia faccia fa quando parli"