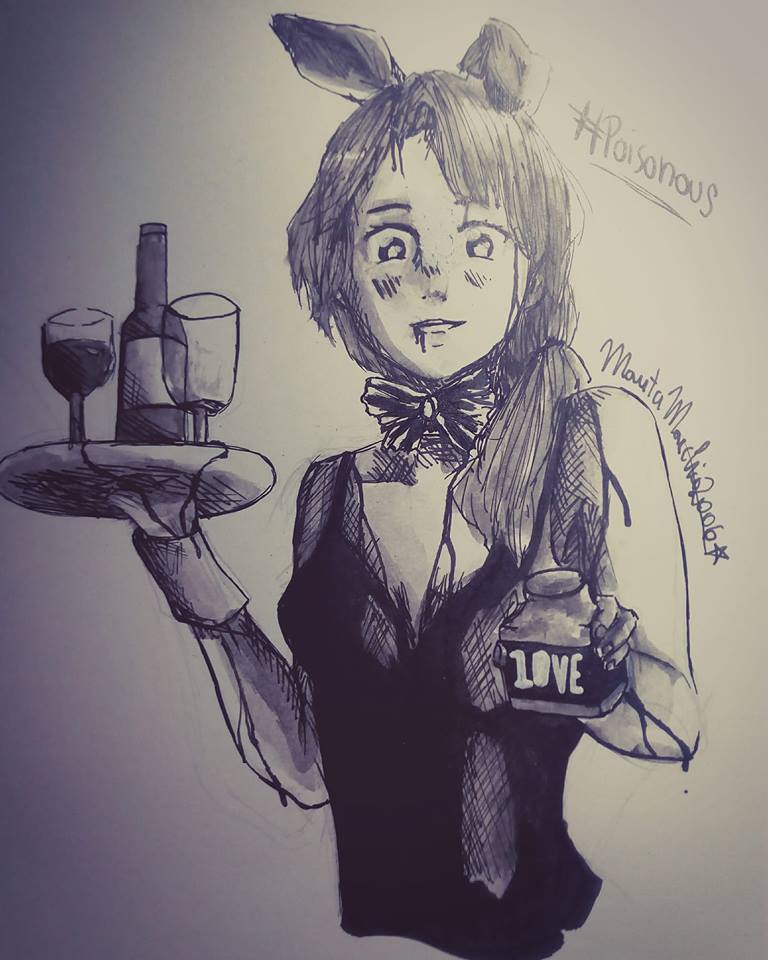 [Eng]
(Fude Pen; G Pen; Ink and Copic Multiliners on Manga Paper A4)
Love is like a drug, you try once, and than you need it more and more. But it doesn't feel good, not even for a moment, instead of drugs. It just hurts and slowly burns your guts, like a poison.
Not my real opinion! Peace and Love for everyone! ✌💜
[Ita]
(Fude Pen; G Pen; Inchiostro e Multiliner della Copic su carta da Manga)
L'amore è come una droga, lo provi una volta e poi ne hai bisogno sempre di più. aM l'amore non ti fa sentire bene, al contrario delle droghe. L'amore fa male e brucia lentamente le tue interiora, come un veleno.
Non la mia vera opinione! Pace e amore per tutti! ✌💜